About the academy
The MSM International Football Academy was founded in 2011 and is a unique academy of its kind in the Czech Republic, as well as throughout Europe! Every year we carry out special programs for young players, which include intensive football training, matches, tournaments, as well as classes in English and Czech. Our programs are developed jointly with the Czech Football Federation and FC Sparta Prague, FC Slavia Prague, FC Admira Prague. Also among our partners are football federations of Prague, Moscow and Kiev, as well as the world famous Nike company, the world-wide network of fitness centers «WorldClass», Czech car dealers «Jaguar» and «Land Rover».
Our mission
The main mission of the International Football Academy in Prague is to increase the popularity of football among young people, to provide high quality education and training, to provide the best conditions for everyone who wants to gain experience and learn the culture of football in the beautiful city of Prague. We are an organization that helps all those who care about football to learn, develop, compete, win and play in new conditions, and most importantly achieve their goals. We invite everyone, regardless of age, gender, origin and experience, to join us - We are the MSM International Football Academy in Prague.
Summer football camp
The unique monthly program includes intensive football training and English classes. Matches and training alternate with active cultural and educational programs. Training is conducted under the guidance of professional trainers, with the possibility of using the club's infrastructure. Scouts of FC Sparta Prague will actively observe football training throughout the program, and the best players who have shown outstanding results can be invited to further cooperation with FC Sparta Prague, or FC Slavia Sparta, or FC Admira Prague.
Get more info
Усовершенствуй свои
футбольные навыки и выучи
английский язык!
Get a detailed schedule of the program
*PDF document will be sent to your e-mail address
1-YEAR MSM FOOTBALL ACADEMY
The International Youth Union, together with the MSM Football Academy, has developed a unique annual program for young players who want to prepare and enter the leading universities of the Czech Republic, and also, most importantly, plan to become successful football players in Europe and play at the highest level. The annual program is structured in such a way that football training at Admira Praha FC (FC Slavia Praha farm club) is combined with the study of Czech and English at CZU State University. Upon successful completion of the educational program, its graduates enter the leading universities of Europe, and successful athletes will be able to sign contracts with leading clubs in the Czech Republic and Europe.
Get more info
Усовершенствуй свои
футбольные навыки и выучи
английский язык!
Get a detailed schedule of the program
*PDF document will be sent to your e-mail address
MSM Academy's Advantages
European football standards - training using the infrastructure of SK Sparta Prague
FC Sparta is a leading Czech football club, a multiple Czech champion and a regular participant in European competitions. This is a significant difference from similar football camps in England and Spain, where training takes place on unprofessional sites and without proper equipment.
Football trials opportunity
The presence of European breeders and coaches at our Academy gives a unique chance for participants to be noticed and in the future get the opportunity to go through football shows in clubs in Prague and the Czech Republic and begin a professional career in a European football club.
Professional football training sessions
Our trainers are professionals with top-level experience in football. Therefore, much attention is paid to the development of coordination, a set of exercises to improve jumping qualities, endurance, issues of motivation and moral training.
Perfectly balanced training sessions
Thoughtful training allows you to give a balanced load, but at the same time not harm the young body. Particular attention is paid to safety, so the players feel more confident and can maneuver on the field between opponents.
Opportunity of getting higher education in Europe
Intensive training and games are combined with the study of Czech and English at the state university in Prague - ČZU. Upon successful completion of the educational program, its graduates enter the leading universities of the Czech Republic on a budgetary basis.
Wide culture and activities program
Living in Prague, in the capital and largest city of the Czech Republic, gives all the advantages of living in a large, vibrant, creative, youth, famous, cultural and historical city of Europe. Our curators will take care of leisure.
Football teams training camp
MSM International Football Academy offers pre-season training for teams for professional teams as well as for amateur and university teams. In addition to training, we offer the opportunity to play friendly matches with the local teams of Prague in terms of their level, to participate in tournaments. For relaxation after training, a whole range of procedures is offered - fitness, a jacuzzi, a sauna. And do not forget about the intellectual development of athletes. Fees in the Czech Republic will provide you with an amazing opportunity in your free time to visit historical places and see the architectural creations of the country.
Your chance
The International Football Academy MSM provides a unique chance for those who are truly talented and professional, those who cannot imagine their life without football, who play two heads taller than their peers, and who are also drawn to knowledge, to win an annual grant for free training in the Czech Republic and Professional training at the Czech club in Prague. Come to the MSM summer football camp in the Czech Republic, prove yourself in a month of training and games, prove that you are the best! And who knows, maybe you will prove to be that happy owner of a treasured ticket to the fascinating life of big football and education in Europe!
MSM STUDENTS' REVIEWS
Look at our footballers! They have already become part of European football and have gained invaluable experience! We are sure that having arrived in Prague, you will not regret it!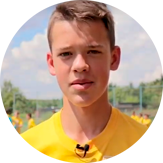 Bruno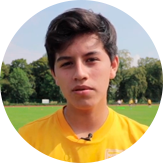 Mauricio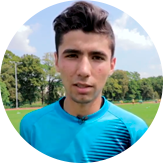 Santiago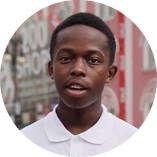 Gomba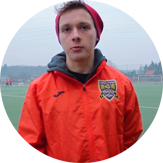 Grant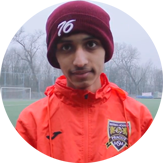 Maher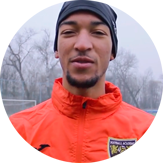 Corey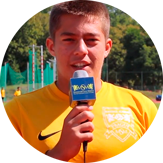 Darren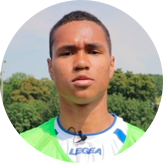 Edson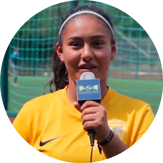 Alexa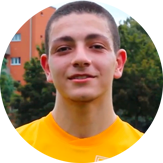 Basel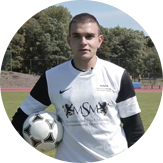 Mezen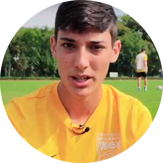 Zhanluka
MSM Tennis Academy
The main focus of the Tennis Academy MSM and summer tennis camp is an in-depth study of the English language and intensive tennis lessons with professional trainers in professional conditions
MSM Fitness Academy
The focus of the MSM Fitness Academy and summer course is to improve physical health and strengthen strength of mind. Learn to properly follow the figure, eat, breathe, tighten the English language and just have a great time.